Coordinating shades take the guesswork out of creating the perfect eye look. Beautifully enhances any eye color. All-day crease-resistant color.1. Sweep medium shade onto eyelid. 2. Blend dark shade onto crease. 3. Apply light shade onto brow bone.
Wet n Wild Silent Treatment is a neutral themed eye shadow trio.
Wet n Wild Silent TreatmentColor Icon Eye shadow Trio come with a Soft Peach as a brow bone shadow , for Crease

eye shadow is shimmer brown with gold shimmery and eye lid shadow is a silver-ish taupe.
As expected from Wet n Wild , the eye shadow in this are no expectation. They are buttery soft and pigmented but with a little fall out. Wet n Wild has such high quality eye shadows. No matter which trio or palette i tried, i have always been impressed.The wet n wild shadows do need a good base , or some shades will have trouble showing up. I use UD primer potion or fyrinnae pixie epoxy.
Wet n Wild Silent Treatment Color Icon Eyeshadow Trio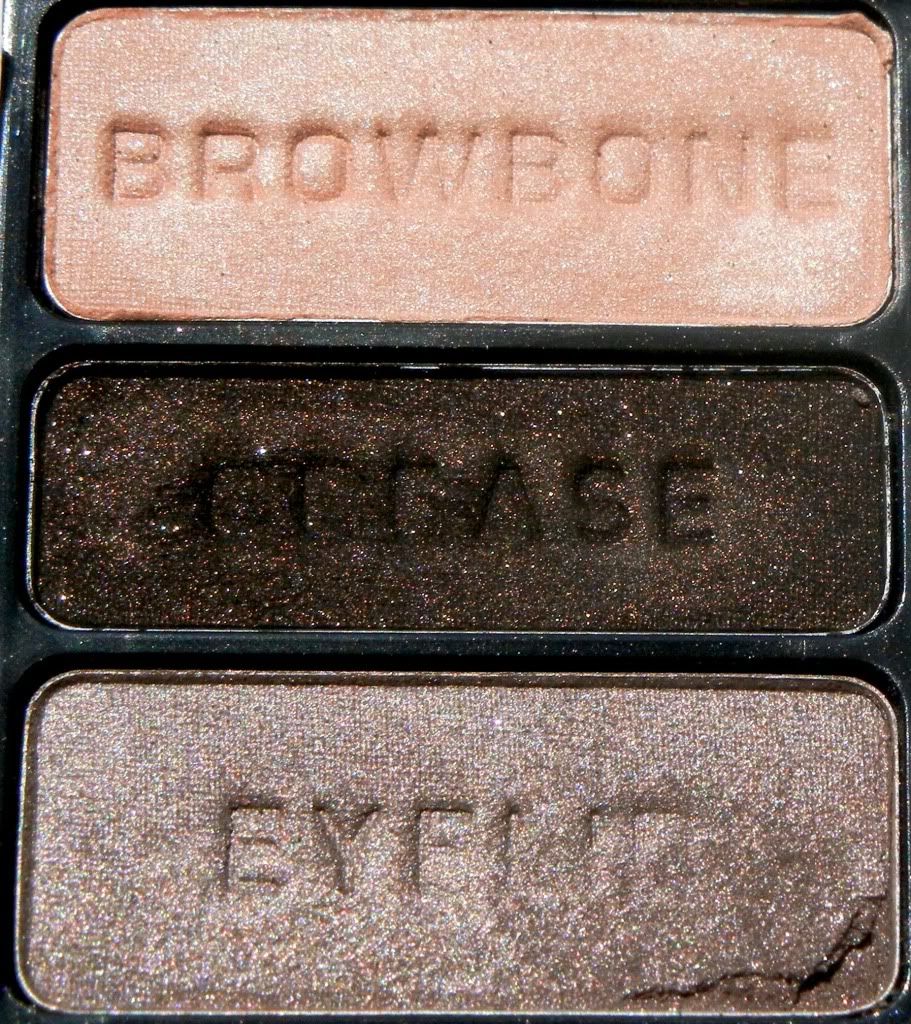 Wet n Wild Silent Treatment Color Icon Eyeshadow Trio
I used the trio and came up with a soft eye makeup . I used to the peach all over the lid , and brow bone.Then i gently swiped the eyelid color on to the crease and 1/3 of the lid blending it out . I used the shimmer brown to contour and blending it with the taupe eye lid color.I also used the shimmery brown color on lower lash line. One thing i noticed it that the gold shimmer in brown shade is so much more visible in the palette but it doesn't transfer the same on the eyes.
Products used for the above love are photographed below

I have said before and i would say it again, if sleek makeup is my British favorite brand for eye shadow, Wet N wild is my favorite American brand.
If you enjoyed reading this , you may want to subscribe to , RSS feed and follow me on Twitter and FacebookThanks for visiting !